The millennial generation; an educated, tech-savvy group, that typically knows what they want.
In 2017 we found that many twenty-somethings decided they wanted to buy their first home. Now, there's apps galore on just about everything out there, but swiping right isn't going to get you into your first home – though it might help you find a date.
If you've been thinking about getting into the home owner market, read on.
1. Are You Ready To Commit?
I'm sure you've heard this more than once; buying a home may be the largest purchase you'll ever make in your entire life. The point? You've got to know you're ready for that type of commitment. Mille...
It wouldn't be summer in Armidale without a period of feeling like you are living in the seventh circle of hell, but when the thermometer hits the high 30's, it doesn't mean you should swelter in fear of a huge air conditioning bill. It's time to learn some tricks that will help reduce the heat in home.
Shut the Curtains – Close the Windows.
Keeping blinds curtains drawn and closing the windows, might seem counter-intuitive, but studies have shown covering your windows to block sunlight can have a big impact on how hot things get inside. When the temperature drops in the evening, open them back up for the cooler breezes overnight.
Think Naturally
Summer is the time for natural fibres, such as cotton, linen and bamboo. These fabrics absorb sweat, breathe easily and will keep you cooler. Swapping out your bedding with some crisp new sheets and treat yourself to some fresh cotton pj...
OK it's January – the month for resolutions. If your New Year Resolution is to buy a property, here are some things you could do to help you succeed. 2017 was a fantastic year for property in Armidale and 2018 promises to be another competitive year for purchasing. If you want to get in on the action, you'll need to be on top of your game.
Identify your goal and write down!
A New Year's resolution needs to be very specific if you want to achieve anything. You need a specific goal like "Buy a three-bedroom house near this school before Easter" or "Buy an investment property with a lease in place before the end of June". Adding a sense of urgency to your goal will motivate you to keep on top of what you need to do to make a successful purchase.
Be ready to act and share your goal.
Procrastination is the enemy of success. The key...
As we come to the end of 2017, HH Real Estate are celebrating 35 years as a successful small business in a regional city. This article was published by Focus Magazine - December edition and I thought I would share it with our readers here.
The business was established in October 1982 by John Harlow and Peter Hutchinson. They purchased an existing Insurance Brokerage business and established a new company known as Hutchinson and Harlow. For a period of two years they were restrained from conducting any real estate business and concentrated on insurance sales. After two years, Peter Hutchinson returned to selling real estate, but it was a further three years before property management department was created.
Peter Georkas joined to the firm of Hutchinson and Harlow Real Estate on 5th January 1998 with a bang; selling a home on his first day! He was already an established, award-winning agent after working at Ray White Armidale since 1991 and he brought an enth...
I've been reading a lot of books lately professing the advantages of a minimalist lifestyle. Some ideas I get and I even agree with, but some ideas are way too extreme, even for me. I like my books and my cushions and my art work and my candles! But it has made me look at my own home with fresh eyes, which is exactly what you need to do when you're selling.
The space we live in has a big impact on how we feel and how we interact with others. It also has a big impact on our selling price and how quickly a property can sell. The endless stream of TV programs such as The Block, Grand Designs Australia, Love It or List It, Selling Houses Australia, The Living Room etc all promise that a great home will mean a great life and the show hosts continually inspire us with their amazing (and sometimes not so amazing) room makeovers.
The trouble most of us face is deciding where to start and working out what can be achieved within a time frame and budg...
The team at Hutchinson & Harlow Real Estate – Armidale's ONLY Sales Specialists have all the answers to your real estate questions. When it comes to choosing a real estate agent, trust plays an important role in the relationship between you. Most successful sales are negotiated in an environment of trust. Never underestimate the importance of trust in any negotiating situation. After all the vendor is employing the agent and the agent must act in the best interests of the vendor.
Let's answer some typical questions:
1. If you can't sell my property, what will it cost me?
The HH team are upfront with the costs involved and you are given a written undertaking confirming what has been agreed. Our comprehensive listing kit is a well written and easy to understand booklet setting out costs relating to your sale. We also provide an informative guide to listing and marketing op...
I recently read an article about Mission / Vision Statements and whether they're still relevant to modern business. The article discussed whether your company's mission, vision and values influence how you actually do your work every day? It got me thinking that I haven't read my company statement lately and when I did read it, I was pleased to see it's still very relevant to the way we "do" business.
It's easy to dismiss the real value of mission statements. After all, most companies have one, and they all say the right things about management's concern for customers and employees etc. But in the daily grind to meet business targets and respond to competitors within our industry, it's easy to get bogged down and forget to check in with what we do best.
I've included the HH Real Estate statement below. It was written about 18 years ago when Peter first came into the company. When we became a part of this ...
The traditional list of basic needs is food, shelter and clothing, but when did these three "needs" become an extension of ourselves? We are now defined by our choices. At any time, on any day, you can turn on the TV or open a magazine and find a show or article that is specifically about food – what should you be eating, clothing – what should you be wearing or housing - designing and/or decorating.
I have to admit I am slightly obsessed with the British TV show Grand Designs and all of its offshoots. Kevin McCloud is one of my favourite celebrities. I have all the DVDs, I subscribe to the monthly magazine and will stop whatever I'm doing to watch any repeats if they come on TV.
There are so many reasons I love this show. The main reason is I get to live vicariously through other people whilst they create their home. I experience their highs and lows, sympathise their disappointments, budget blow-outs and failures and celebrate...
You may have noticed that I seem to go on all the time about the "HH Team"! We take team photos, we list and sell our properties as a team and the entire team is rewarded financially when the sales come through. But what does working in a team really mean?
Everyone in our team has their particular strengths; it's what defines us. Our team strengths are diverse and include having an amazing eye for detail and writing great advertising script. It is having an almost photographic memory for names and places and it is also being able to stay positive when everything is falling apart.
We work in an industry dictated by both emotion and fact. We see the highest of highs and the lowest of lows. We see people at their greatest and people at their worst. We all have an ability to work independently and quite often do but the satisfaction realised for everyone when we join forces is outstanding.
For me, working in a team environment means that even...
First things first – don't panic!
Just because the owner is putting the property on the market, it doesn't mean you'll be forced to find a new place to live in. The reality is that many owners buy rental properties as an investment and, like any investor, if there is an opportune moment to sell, they will want to take it.
So what do you need to know?
Agent arranges a pre-listing inspection of the property with the Tenant in anticipation of the listing.
Property gets listed by Agent. Landlord / Selling Agent notify the Tenant (in writing) giving the Tenant the required 14 days notice before any marketing commences.
Agent and Tenant agree on inspection times allowing for the required 48 hours notice. (Agreements should be documented and signed by both parties).
Tenant is required to prepare the property for photography removing any items they do not wish to have photographed and put on the internet...
In a competitive market, the way you present your home for sale can make all the difference. A well-presented home will stand out from the rest and increase the probability of a quick sale.
When you've lived in the same home for several years, you won't immediately notice things that other people do. It helps to take a fresh look and pretend that you're the prospective buyer coming to inspect. Of course, you don't want to spend truckloads of money getting things ready but there are simple things you can do to maximize your chances of a quick sale at the best possible price.
Take some photos for yourself – often what stands out in a photo is not what you see. Have a trusted friend or family member to come to your home and look at it as a buyer would. Ask them for an honest opinion (don't get offended!) about first impressions, smells, furniture etc.
Browse lifestyle magazines for ideas on dressing your home to look its be...
You can fall in love with a property very quickly. You can even fall in love over the internet looking at your new house on a real estate site whilst lying in bed before you even turn up for an open house inspection. However, to make a good decision you need to consider everything about the property you are looking to buy.
Go and inspect the property on several occasions formally and informally at different times of the day, including on a weekend, and on a week night. Think about parking, noise, aircraft, neighbours, trees, dogs, floods and any planned council developments and building projects. Look for anything that is going to need to be repaired as you'll need to budget for that. If you let your love for a property cloud your analysis, you might not see what others see and that is going to cost you.
Formal Property Inspections
The property looks sound and solid so do you still need an expensive building inspection? The answer is Continue reading →
I have written about SELLING your home in the colder months, but what if you are looking to BUY your dream home? Well, winter may provide some hidden benefits for you also.
The cooler months often see less homes for sale but this also means that there could be less buyers (meaning less competition for you) and more motivated vendors. Some buyers may be hibernating through the winter season, and some vendors may have missed out on a sale during the final summer selling season, which offers a big opportunity for those keen to get the home of their dreams.
One of the benefits of buying a home in the cooler months is you are generally seeing the property at its most unflattering time and when the garden is usually bare. This means homes that provide good natural light and are well insulated and heated properly tend to stand out. It also allows the buyer the opportunity to see any potential views from the home while the trees are bare.
The importance of a prope...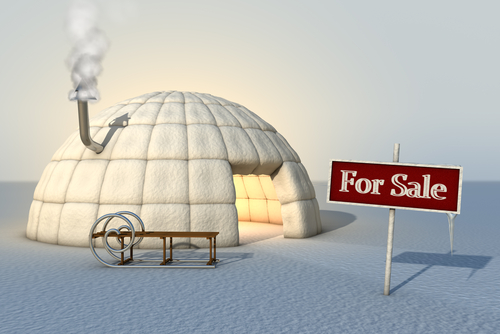 Selling your home in Armidale during the colder months means making sure you highlight your homes warmth factor. Our freezing, zero temperature nights mean gorgeous clear, blue sky days.
If you have a wood fire, get the chimney cleaned to ensure its burning at its hottest and make sure the fire itself is clean – trust me buyers are going to be looking at it. Invest in a really nice wood basket and keep the area spotless.
Wash everything to do with windows – curtains, blinds, outside screens and the window panes. It's important to allow as much light into your home as possible during winter months.
Dress your home for winter with rugs, blankets and cushions. It's the equivalent of putting on a warm jumper for your home and it doesn't have to be expensive. Many of the larger discount stores have great decorating items for not outlay.
Trim back any dead wood in the garden and prune all the summer plants ready for spring. ...
GOOD COMMUNICATOR
Good communicator and honest with his analysis of the market against our needs. We had a great experience with Peter Georkas in viewing and settling on a property in Armidale NSW. He knows this market intimately and was very honest in his communications and analysis of the market against what our purchasing capacity was. He is an expert in his field and he took the sting out of the many hoops to jump through. I would thoroughly recommend Peter to anyone looking to buy or sell property in Armidale.
Verified by RateMyAgent
- BUYER
ARMIDALE
HONEST AND RESPONSIVE
Peter was excellent to deal with. After looking at a house that peaked our interest, we discussed what we were looking for in our future dream property and Peter was able to show us the perfect home for our family! We could not be happier with our new home to raise our family. Peter and his team were reliable in their communication and they made the whole process seamless and easy!
Verified by RateMyAgent
- BUYER
ARMIDALE
EXCEPTIONAL SERVICE
Peter and his staff at HH Real Estate sold our property within a week of listing. Peter's knowledge of the local area and sales market lead to the property being priced at the right amount and matched with a buyer almost immediately. The sale process from beginning to end was efficient and stress free. Thanks to the team for their open channels of communication and the care they took in securing the sale.
Verified by RateMyAgent
- VENDOR
ARMIDALE
5 STAR SERVICE
From appraisal, through to the listing, inspections and completing the sale, Peter and Meg's service, market experience and communication was excellent. They provided frequent and timely updates, ensuring we knew what was happening at each stage. I have no hesitation in recommending the professional service of Peter and the team at HH Real Estate for your sale or purchase.
Verified by RateMyAgent
- VENDOR
ARMIDALE